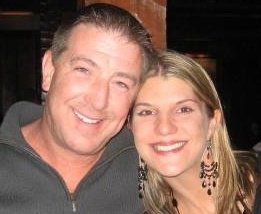 Our Business
A Little History
I'm Tom Busch, and I started in this business 20 years ago. Since then I've been perfecting my trade and trying to treat every customer as fairly and honestly as I can. In 2007 Kristyn joined me in the business of personalized service. Then, in 2011, we were able to move to our present location - a newly renovated space on 13th Street at 16th Avenue next to Starbucks. It's been really exciting to build a brand new store, and we would love for you to come in and see what we have to offer.
Our Mission
Since we're the owners, we can make sure that you'll get the very best service. When you come in, you can count on dealing directly with us, and we feel that's the best way to treat our customers. We do our best to provide a clean, friendly environment for you to shop, take out a loan, or sell us your gently used items. Come visit our store, get to know us, today.
A Bit About What We Do
We have so much to offer our customers. If you're looking for quality merchandise at great prices, we have a huge stock of items including jewelry, watches, electronics, musical instruments, tools, and unique one-of-a-kind items just to name a few. And, we put out new items for sale daily so check back with us often, or follow us on twitter for updates about great new items we've just gotten in. (Twitter: @MidtownJandL)
If your need a cash loan bring in your items of value, and we'll give you a fair, hassle-free loan for up to 30 days. If you can't pay off the loan within 30 days, you can extend it for another 30 days just by paying the interest. We know times are tough these days, and we'll do whatever we can to help.
We're constantly looking for new merchandise to add to our inventory, so bring in your gently used items and we'll give you a quote on the spot of what we could pay for it. We also buy gold, silver, and other precious metals and gems. Even if you don't want to part with an item right now, come by with it and we would be happy to give you a free estimate of its value.
Please enjoy our website, and you'll find out more about all of the things we can do for our customers.

And remember... We're here to help.